LSI Equipment Leasing is a regional leasing company dedicated to serving the leasing needs of farming and construction operations across select regions of the country.
Steve Westbay, President of LSI has been in the Agriculture equipment business for over 50 years, and has been leasing equipment since 1976.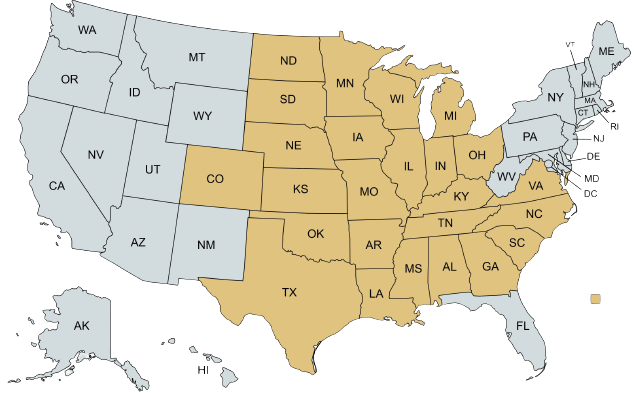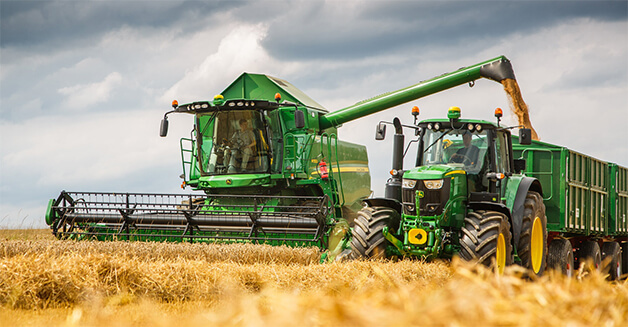 LSI offers their customers "True Tax Leases" on all brands of new and used agricultural equipment, construction equipment, truck, trailers, and grain bins. LSI's "True Tax Lease"will allow customers to write off lease payments while improving their cash flow. Leases are tailor-made to each customer's needs and can be structured on quarterly, semi-annual, or annual payment structures. Lease terms range from three to six years on used equipment, and three to seven years on new or like new equipment.
In 2021, LSI began offering their clients another leasing options referred to as "Finance Lease", whereby we can now offer lease financing for items like farm buildings, specialized vehicles, manufacturing, etc. Unlike leases involving farm equipment, these types of leases have little to no buyout at the end of the lease term.
Using an extensive network of dealers, auctions, private parties and on-line, LSI also offers a Free-Locator Service for their customer's. This exclusive locator service has proven to be useful for many of their customers who may not have the time or expertise to find the equipment they are looking for.
Another popular program is LSI's Sale-Leaseback Program that will allow clients to use the equity in their equipment while writing off previously depreciated equipment.  This has proven to be an effective way to put cash back into customers' operations and has been an efficient balance sheet management tool. According to Sales/Marketing Director Mitchell Westbay, "this has been especially helpful to farmers in areas hit across the country by hard weather-related events."
LSI Equipment Leasing is forecasting exceptionally strong demand for their leasing program due to the uncertainty of ever-changing Depreciation Laws that may substantially reduce depreciation when purchasing equipment. With our True Tax Lease Program customers lease payments are 100% tax deductible and a viable option to help offset the potential large reduction in depreciation.
Mitchell Westbay explains how working with LSI works. "You simply select the new or used item needed and obtain the lowest cost quote from the vendor of your choice or have an LSI do it for you through our Free Locator Service. You call us to discuss the lease terms and obligations. LSI buys the product you selected at the price you were quoted. You make annual, semi-annual or quarterly lease payments and receive an attractive purchase option at the end of the lease. Our lease options feature, buy-outs, re-lease, purchase or turn-back provisions".
What are the benefits of Farm Equipment Leasing?
Leasing allows you to upgrade to newer equipment more frequently as new technologies emerge. With a lease, you're not stuck with the same equipment for years.

Manage Cash Flow
Leasing spreads equipment costs over time into more manageable monthly payments instead of a large lump sum purchase price. This can help better manage cash flow.

Lower Upfront Costs
Leasing requires less money upfront compared to purchasing equipment outright. This frees up capital for other investments.

Flexible Terms
Leases can be structured with flexible payment and duration terms to meet your specific operating requirements.
More reasons to lease equipment with LSI
Maintenance costs are often bundled into the lease payment. This simplifies budgeting for maintenance.
Lease payments may be tax deductible as a business expense. This can provide tax savings compared to other financing options.
With a lease, the residual value risk lies with the lessor. You don't have to worry about equipment depreciation or resale value.
Leasing contracts allow you to update equipment frequently to take advantage of technological innovations.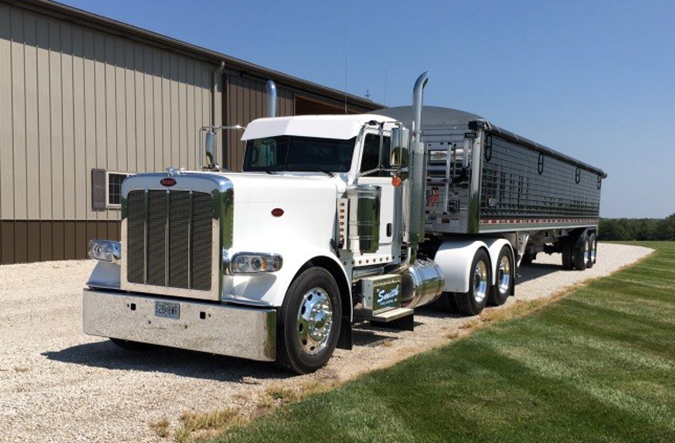 Ready to start leasing equipment?
Discover the best in Farm Equipment
2701 Grand Ave, Galesburg, IL 61401